Tales of Zestiria clips introduce Rose, Edna, Wagtail Feathers, costume DLC and more
New footage released ahead of game's Thursday launch.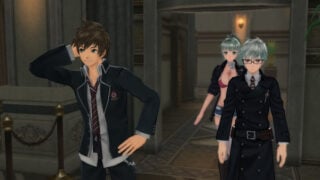 The latest set of Tales of Zestiria gameplay videos introduce party members Rose and Edna, including Rose's guild the Wagtail Feathers, as well as some of the game's costume and attachment downloadable content, its accompanying character system, and the return of the Turtlez from Tales of Graces F.
Watch the footage below. The game is due out for PlayStation 3 in Japan this Thursday, January 22 and in North America and Europe later this year.
Rose
Edna
Wagtail Feathers
Turtlez
Accompanying Character System
DLC Costumes: Blue Exorcist
DLC Attachments: Sengoku Basara 4
Latest TV Spot
https://www.youtube.com/watch?v=lXh2p1TYirE