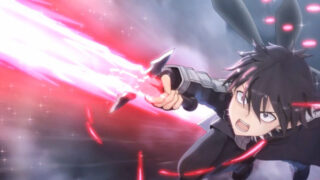 Bandai Namco has released a new TV spot for Sword Art Online: Lost Song.
The commercial shows characters Alicia Rue and Sakuya as fighting alongside Klein. Neither character has been featured in previous media.
The game is due out for PlayStation 3 and PS Vita in Japan on March 26.
Watch the TV spot below.
https://www.youtube.com/watch?v=R7xVzP8HfLU