Sony teasing "something" for Freedom Wars event this weekend
"Sinners Festival" scheduled to take place in Osaka.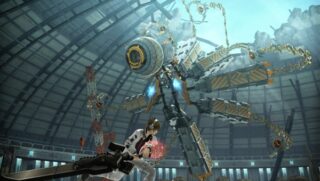 Sony Computer Entertainment is hosting a Freedom Wars-centered "Sinners Festival" in Osaka, Japan this Saturday, January 10, where it's teasing "something" will occur.
Its last stage event is scheduled for 18:00 Japan time. However, at the bottom of the schedule, the following text can be found: "Something might happen during the 18:00 finale!? Keep your eyes on the last stage event until the very end!"
Freedom Wars producer Junichi Yoshizawa previously said he was thinking of various ideas for the future of the series. Perhaps a sequel or "full version" with new elements is in order?
Thanks, Games Talk.