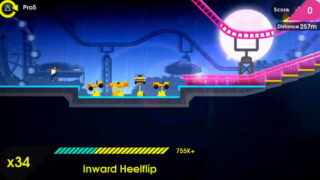 Roll7 has released the first official trailer for OlliOlli 2: Welcome to Olliwood.
The trailer shows off bigger tricks, manuals, reverts, grind switches, new locations, a new style and flow, big hills, ramps, and airs, split-route stages with secret lines to discover, and four-player split-screen multiplayer.
The game is due out for PlayStation 4 and PS Vita later this year.
Watch the trailer below.