Hyperdimension Neptunia Victory II adds new company character group
Ending theme announced as "Mirai he no Resolve" by Ayane.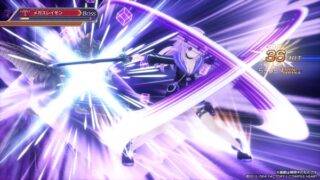 Dengeki PlayStation this week introduces four new characters set to appear in Hyperdimension Neptunia Victory II for PlayStation 4.
The four new characters are part of the "Gold Third." This new force appears during the Hyperdimension chapter as the goddesses reach a turning point in their journey.
From left to right in the scans, they are:
(Note: The "sha" in each name represents the Japanese character for "company.")
Also announced, Ayane will sing the ending theme song, "Mirai he no Resolve."
Hyperdimension Neptunia Victory II is due out for PlayStation 4 in Japan on April 23.
Thanks, Otakomu.