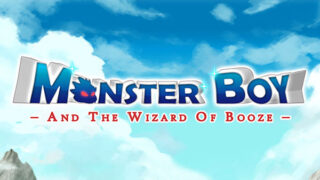 Game Atelier and FDG Entertainment have announced Monster Boy and the Wizard of Booze, a revival of the Wonder Boy and Monster World series created in cooperation with series creator Ryuichi Nishizawa.
The game features original music composed by Shinichi Sakamoto. While its website doesn't list platforms, the YouTube teaser video's description confirms it will launch for "PlayStation 4, PC, and more."
Watch the teaser video below.
https://www.youtube.com/watch?v=E-tSgTxz6MQ