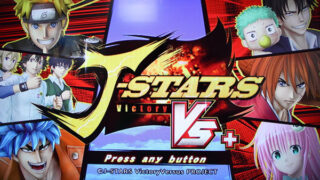 The first footage of J-Stars Victory VS+ running on PlayStation 4 has come out of this weekend's Taipei Game Show.
Courtesy of GNN, the off-screen video shows a team battle, with Naruto Uzumaki (Naruto), Himura Kenshin (Rurouni Kenshin), and Yusuke Urameshi (YuYu Hakusho) on the Red Team, and Ichigo Kurosaki (Bleach), Taro Yamada (Chinyuki: Taro to Yukaina Nakama Tachi), and Toriko (Toriko) on the Blue Team.
Watch the video below. The fighting game is due out on PlayStation 4, PlayStation 3, and PS Vita in North America and Europe this summer.