Fire Emblem characters join Code Name S.T.E.A.M.
Tap their respective Amiibo to have them join your team.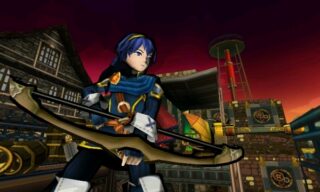 Code Name S.T.E.A.M. will be compatible with select Amiibo, Nintendo announced during its Nintendo Direct broadcast this morning.
By tapping an existing Fire Emblem Amiibo character such as Marth or Ike, or an upcoming Amiibo like Robin or Lucina, on the touch screen of the New 3DS, players can enlist their help in battle. They won't have any role in the story, but they can join your team nonetheless.
In the tradition of Fire Emblem, Amiibo characters that fall in battle cannot be revived at checkpoints during a fight. You'll have to wait until the match is over, and tap the Amiibo on the touch screen again to have that hero re-join your team. Each character wields weaponry and abilities pulled straight from their core series.
Code Name S.T.E.A.M. is due out for 3DS on March 13.
Watch a new trailer below. View a new set of screenshots at the gallery.