Earth Defense Force 4.1 second trailer
A live report from inside the enemy hive.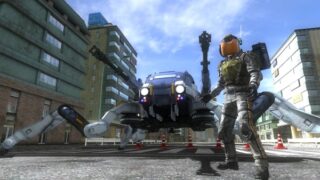 The second trailer for Earth Defense Force 4.1: The Shadow of New Despair is a "live relay" from an Earth Defense Force Ranger infiltrating the alien enemy hive.
Things do not end well.
The PlayStation 4 game, an upgraded version of Earth Defense Force 2025 with improved visuals and additional story content, will launch in Japan on April 2.
Watch the new trailer below. View a new set of screenshots showcasing dragons, giant bees, spiders, and other giant insects at the gallery.