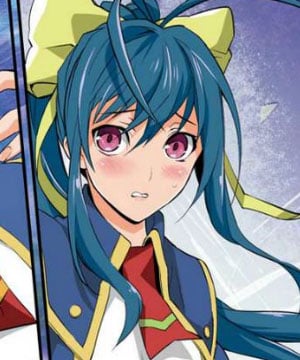 Mai Natsume and Cajun Faycott, the protagonist and her roommate from the BlazBlue: Remix Heart manga, will make their game debut in BlazBlue: Chrono Phantasma Extend, this week's Famitsu reveals.
Mai is voiced by Saori Hayami, while Cajun is voiced by Saki Fujita.
Both characters will appear in a new "Remix Heart Tour Version" story derived from the manga within the game's Story Mode. It is unknown if they'll be playable.
Also announced, early buyers of the game will get a rubber strap designed by Sumeragi-sensei, illustrator for the Remix Heart manga. You'll get a different rubber strap depending on which version you pick up. The PlayStation 4 version includes a Celica A. Mercury strap, the PS3 version a Noel Vermillion strap, and the Xbox One version a Mai Natsume strap.
BlazBlue: Chrono Phantasma Extend is due out on April 23 in Japan.
Thanks, Hachima Kikou.