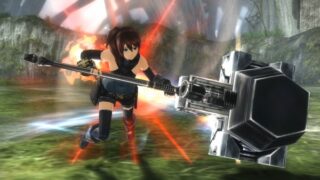 Bandai Namco filed a trademark for "Rage Burst" in Europe today.
"Rage Burst" is the subtitle to the upcoming God Eater 2 updated port for PlayStation 4 and PS Vita, currently only announced for Japan. (If you missed it, we published the game's latest update this morning.)
With the name's trademark in a western region, is it possible Bandai Namco is bringing the updated port overseas?
Thanks, NeoGAF.