Azito x Tatsunoko Legends dated in Japan
Xbox One exclusive has players making secret bases.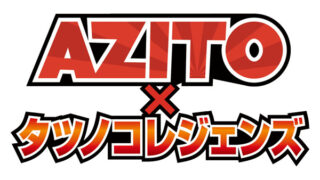 Azito x Tatsunoko Legends will launch for Xbox One in Japan on March 19 for 5,500 yen, this week's Famitsu reveals.
The "secret base-making game" features popular characters from Tatsunoko Productions. Players will build a secret base, develop and deploy weapons, and issue commands to hold back enemy advances.
Characters from the following Tatsunoko Productions works will appear:
Science Ninja Team Gatchaman
Speed Racer
Shinzo Ningen Casshan
Hurricane Polymar
Time Bokan
Yatterman
Zenderman
Rescueman
Muteking, The Dashing Warrior
Yattodetaman
Golden Warrior Gold Lightan
Gyakuten! Ippatsuman
Mirai Keisatsu Urashiman
Itadakiman
Genesis Climber MOSPEADA
Okawari-Boy Starzan S
The game also features an asynchronous online mode where players can challenge other players.
Thanks, Hachima Kikou.