Arland Atelier Trilogy coming to Europe in March
Includes Atelier Rorona, Totori, and Meruru.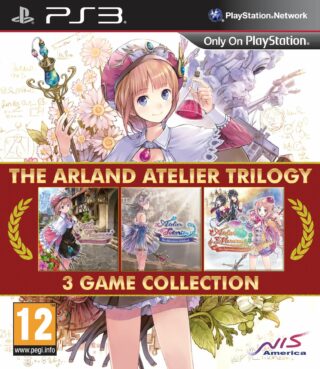 NIS America has confirmed it will release The Arland Atelier Trilogy in Europe on March 6 for PlayStation 3.
The bundle includes:
Atelier Rorona: The Alchemist of Arland

The popular alchemic RPG series from Gust makes an evolutionary change with Atelier Rorona with a stunning cell-shaded animation style! Rorona must prove to a knight of Arland that the alchemy workshop she works for can function in the city's economy, and is required to pass several examinations to assess the workshops ability. Guide Rorona and explore dungeons for key ingredients, craft new items, and battle enemies using the power of alchemy!

Atelier Totori: The Adventurer of Arland

Atelier Totori follows the story of a new alchemist and her travels around Arland several years after the events of Atelier Rorona: The Alchemist of Arland. Guide Totori on her journey exploring the world, help improve her alchemy, and search for her long-lost mother all while enjoying the in-depth synthesis and battle systems!

Atelier Meruru: The Apprentice of Arland

Atelier Meruru follows the story of spunky Princess Meruru, who finds herself entranced by alchemy and vows to become Totori Helmold's apprentice. With new and updated game systems and returning characters from Atelier Rorona and Atelier Totori, Atelier Meruru will once again capture the hearts and minds of all the Atelier fans out there.
The Atelier Rorona included with the trilogy set is not the enhanced Atelier Rorona Plus released by Koei Tecmo last year. It is the original Atelier Rorona published by NIS America in 2010.
NIS America did not announce a price, but Amazon UK lists it at £35.38.