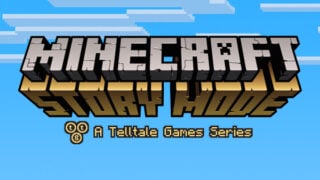 Telltale Games and Mojang have collaborated to produce Minecraft: Story Mode, a narrative- and player choice-driven standalone Minecraft game made by the creators of The Walking Dead: The Video Game and The Wolf Among Us.
Due out next year across PlayStation and Xbox consoles, PC, Mac, iOS, and Android, the game will incorporate feedback from the Minecraft community to make the game "as Minecrafty as possible." Like Telltale's other games, it will be released episodically.
"We're not intending on creating an 'official' story for Steve, or explaining the world of Minecraft in detail," Mojang said in a blog post. "It will be a cool game."
The game will mix new characters with familiar themes in what Telltale calls "an entirely original Minecraft experience."
Visit the game's teaser website here.