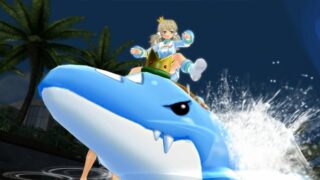 Senran Kagura: Estival Versus will have 10-player online multiplayer on PlayStation 4 and four-player online multiplayer on PS Vita, this week's Famitsu reveals.
The magazine also has details on new in-game actions, as well as on the members of the Death Cram academy. However details on those have not leaked.
Estival Versus is due out for PS4 and PS Vita in Japan on March 26.
Thanks, [email protected].