New Deception game in development
Spike Chunsoft apparently has a lot of games for 2015-2016.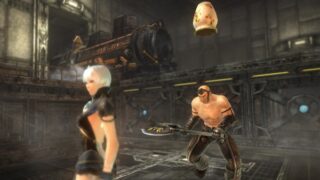 Coming off the same Dengeki PlayStation questionnaire where Hideaki Itsuno teases a new announcement soon, Koei Tecmo's Keisuke Kikuchi has revealed a new Deception game is in production.
Get the quotes below:
Deception producer Keisuke Kikuchi (Koei Tecmo) – "We're deep in development for the next stage in the Deception franchise and are working towards being able to announce it sometime in the near future."
SaGa series executive producer Akitoshi Kawazu (Square Enix) – "The latest SaGa game is in preparation. Hopefully we'll be able to get more information out later on down the line."
Zero Escape: Virtue's Last Reward director Kotaro Uchikoshi (Spike Chunsoft) – "We've got a lot of games for next year and the year after that we should be able to unveil one after another eventually."
Gravity Rush director Keiichiro Toyama (SCE) – "The new title is in earnest development."
Thanks, Hachima Kikou.