Digimon Story: Cyber Sleuth playable at Jump Festa
New trailer also set to debut.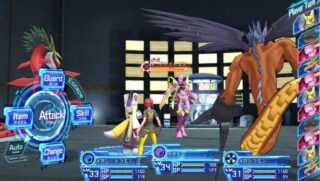 Digimon Story: Cyber Sleuth will be playable for the first time at Jump Festa 2015 later this month, Bandai Namco announced.
Attendees who go hands-on with the upcoming Digimon PS Vita RPG will get a free poster. Agumon and Gabumon stickers will also be given out.
A new trailer will debut during Jump Festa, as well.
Jump Festa runs from December 20 to 21.