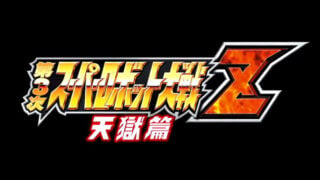 Bandai Namco announced 3rd Super Robot Wars Z Tengoku Hen for PlayStation 3 and PS Vita during its Super Robot Wars live stream this morning.
The game is the conclusion to the Z series and will launch in Japan on April 2 at both retail and download for 8,070 yen (plus tax) on PlayStation 3 and 7,120 yen (plus tax) on PS Vita.
First-print copies will include a download code for Rengoku Hen, an original story that fills the gap between 3rd Super Robot Wars Z Jigoku Hen and Tengoku Hen.
If you've cleared the previous game and still have its save data, Tengoku Hen will have certain bonus benefits.
Find some of the game's come-back and newly participating works below.
Revival Works

After War Gundam X
Genesis of Aquarion
Invincible Steel Man Daitarn 3
Invincible Super Man Zambot 3
Turn A Gundam

New Works
Watch the announcement trailer below.
https://www.youtube.com/watch?v=ri5nKaMiq30