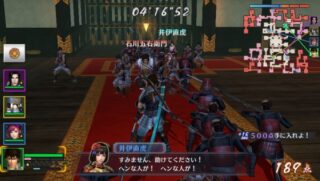 Koei Tecmo has released the second trailer for Samurai Warriors Chronicles 3.
The clip shows the game's "if" scenarios, "godspeed actions," battle techniques, character change system, and full character customization.
If you missed the notification, a demo for the game is currently out in Japan.
The game is due out for PS Vita and 3DS in Japan on December 4.
Watch the trailer below.