Samurai Warriors Chronicles 3 PS Vita trailer
3DS was last week, PS Vita is this week.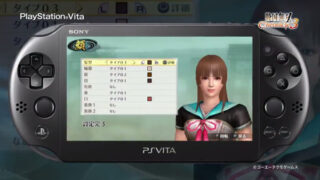 Following last week's 3DS trailer, Koei Tecmo has released a trailer for the PS Vita version of Samurai Warriors Chronicles 3.
The PS Vita trailer highlights the game's systems and action, character customization, side elements, ranking feature, and more.
Watch the trailer below. The game is due out for 3DS and PS Vita in Japan on December 4.