Persona Super Live 2015 concert announced
A bright red background and shaking fives.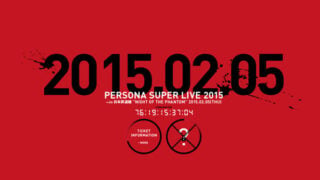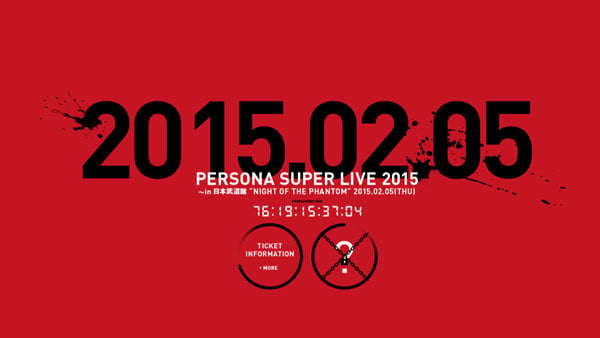 Atlus has announced "Persona Super Live 2015 in Nippon Budokan: Night of the Phantom," a concert event featuring music from Persona 3 and Persona 4 set to be held on February 5 in Chiyoda.
The event will feature performances from Yumi Kawamura, Lotus Juice, Shihoko Hirata, Atlus' Shoji Meguro, and others. General admission is 8,000 yen, and premium tickets cost 16,000 yen.
Normally, we wouldn't report on this, given it's a Japanese-only music event that most of our readers would be unable to attend. However, there are some interesting things to note about the teaser site:
It has a bright red background (the color theme of Persona 5).
When the page first loads, the date loads similar to a countdown, but the two fives come in first and briefly stand on their own.
The two fives in the date continuously shake afterward.
Give us more Persona 5 news, Atlus. You're making us report on shaking fives.