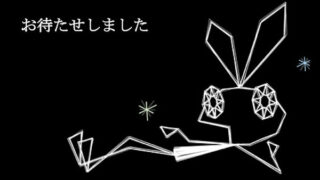 Vib Ribbon will launch for PlayStation 3 and PS Vita as a PSone Classic in North America tomorrow and in Europe next week, Sony announced.
The PlayStation Network release will mark the game's first appearance in North America. The original release only launched in Japan and Europe.
While Vib Ribbon is coming out for PlayStation 3 and PS Vita, Sony Computer Entertainment America president and CEO Shawn Layden said in a PlayStation Blog post that Sony is "still working on a way to make it available on PS4." The PlayStation 3 version will retain the feature that allows you to create a unique level based on the audio CD of your choice.