Kingdom Hearts HD 2.5 Remix 'Introducing the Magic' trailer
New trailer describes how everything in Kingdom Hearts connects.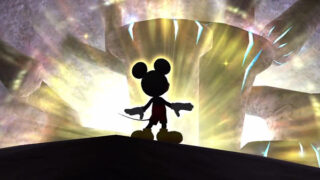 Square Enix has released a new trailer for Kingdom Hearts HD 2.5 Remix ahead of this weekend's New York Comic-Con.
The three-minute trailer was made to describe how everything that happens in Kingdom Hearts is connected, Square Enix Japan product manager Kaori Takasue said on the PlayStation Blog.
"Or, if you've yet to play a Kingdom Hearts game or have no idea what it's all about, then this is the perfect trailer for you too! This will help you get up to speed on the story, the characters, and the fun of Kingdom Hearts. Or if you haven't played a Kingdom Hearts game in a while and need a quick refresher, we hope you enjoy."
Watch the trailer below. The collection, which includes Kingdom Hearts II Final Mix, Kingdom Hearts: Birth by Sleep Final Mix, and Kingdom Hearts Re: Coded (remastered cinematics) in high-definition, is due out for PlayStation 3 on December 2 and 5 in North America and Europe.