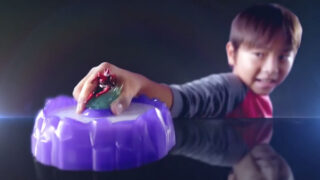 Bandai Namco has released the first trailer for Kamen Rider: SummonRide, its upcoming NFC-based game for PlayStation 3 and Wii U.
The four-minute trailer shows the game's real-world props, including the Summon Gate and Ride Figures, as well as how they appear in-game. Players will be tasked with saving the Crystal World, and will venture through element-based locations like the fire, water, and wind stages. Each figure can store player data, so your Kamen Rider is all your own. And Ride Chips can be used to power-up your characters through form changes.
Watch the trailer below. The game is due out in Japan on December 4. For pricing details, see our story from earlier this week.