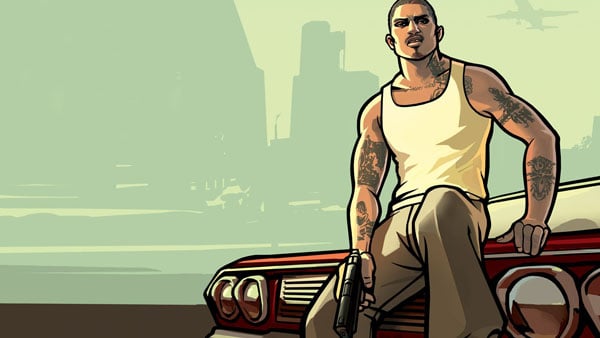 Grand Theft Auto: San Andreas is coming to Xbox 360 and likely PlayStation 3. A list of achievements for an Xbox 360 version surfaced this morning, and as a NeoGAF member notes, the PS2 Classics version of the game for PlayStation 3 has been pulled from PlayStation Network, suggesting a native release will replace it. The Xbox Classics version of the game was also pulled from the Xbox Live Marketplace.
The Los Santos-set Grand Theft Auto first launched for PlayStation 2 10 years ago this Sunday, October 26.
Thanks, Xbox Achievements.