Gran Turismo 7 out by 2016, producer suggests
PlayStation 4 will "make an incredible difference," Yamauchi says.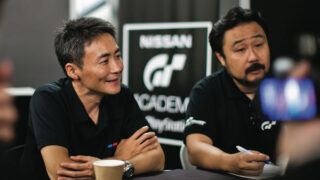 Gran Turismo 7 will launch for PlayStation 4 in 2015 or 2016, Polyphony Digital boss and Gran Turismo series producer Kazunori Yamauchi has suggested.
Speaking in the latest issue of GamesTM, Yamauchi said, "Everything will be running naturally [in Gran Turismo 7]. PS3 was much, much more difficult. The high quality of data that we have being rendered on the PS4 I think is going to make an incredible difference."
Yamauchi went on to share his vision for the PS4-bound sequel.
"For Gran Turismo 7, myself and my staff have a clear vision: to do everything we couldn't do in Gran Turismo 6," Yamauchi revealed. "We want to make it very Gran Turismo. By that I mean it's going to be a game that matches the very era that we live in, in 2015 or 2016."
For more of the interview, pick up issue 153 of GamesTM magazine.