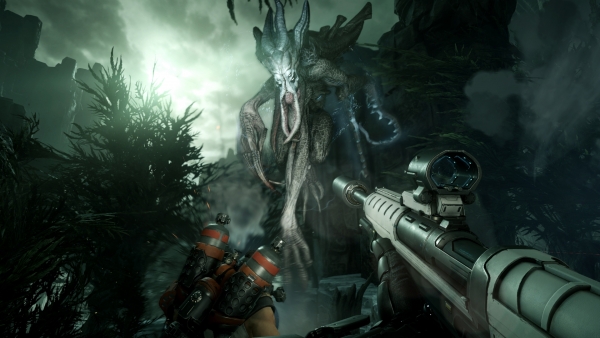 2K Games has delayed the Evolve "Big Alpha" on PlayStation 4.
Initially scheduled to launch today, 2K is experiencing difficulties with the alpha following the launch of PlayStation 4's recent 2.00 software update.
2K is currently working with PlayStation on a resolution.
For now, PlayStation 4 players who also own an Xbox One or PC can register or hte Big Alpha on one of those platforms by registering on the game's official website with the follwing registration and referral codes:
Registration Code: 05379-29749-32069
Referral Code: EvolveBigAlpha4v1
"We know that for many of you PS4 players this is a big letdown," 2K said in a blog post. "We're disappointed too, and we're going to do our best to make up for this delay."
In related news, a new trailer featuring the Kraken beast was released today. Watch it below.