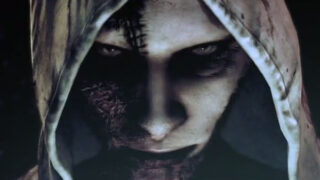 The latest trailer for The Evil Within details the game's world.
Players will become Sebastian Castellanos, a Crimson City police detective who's seen his share of horrors. But nothing like the world of "shifting planes and distorted reality" he finds himself trapped inside.
Exploration comes with rewards. You'll find helpful items such as extra ammunition and green gel sometimes stashed in dwellings just out of sight.
But in this underworld, a sadistic and enigmatic figure stalks Sebastian with violent rage and an unknown motive.
Though this figure won't be your only enemy. A multitude of enemies lurk throughout the game. And when you're overpowered or out-manned, your only chance of survival is use stealth. You'll find items throughout the game that will assist in this, which can be used to distract enemies.
Moving through the world, you'll need to solve deadly puzzles to progress. But failing to solve them can result in death.
The Evil Within is due out for PlayStation 4, Xbox One, PlayStation 3, Xbox 360, and PC on October 14 in North America and Europe.
Watch the trailer below.