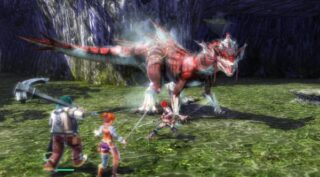 The next title in the Ys series is coming to PlayStation 4 and PS Vita, Falcom announced during Sony Computer Entertainment Japan Asia's press conference this morning.
The game is set in the "Goethe Sea," an archipelago of South Gria. Playing as Adol Christin, players will experience a new story in a land buried under the sea and forgotten by the people.
Falcom plans to take advantage of PlayStation 4 in producing the game's rich colors and vast world in high-definition.
Ys is due out in Japan next year.
Watch a trailer below. View the first screenshots at the gallery.
https://www.youtube.com/watch?v=a3TF6ZyUWCQ