Tales of Zestiria gets Evangelion costume DLC
Plus other news from the Yappari Tales of Stage event.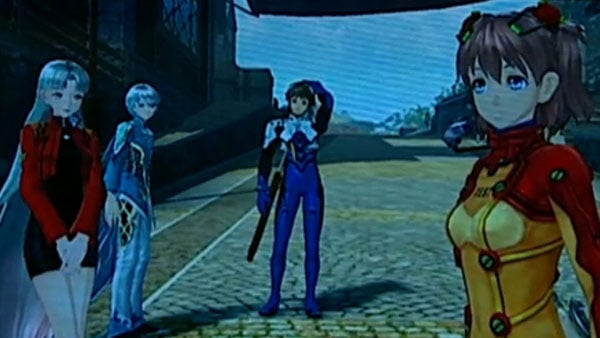 Bandai Namco had a number of Tales of Zestiria-related announcements during its Yappari Tales of Stage at the Tokyo Game Show today.
Here's the outline:
Anime Special

The anime special, Tales of Zestiria: Doushi no Yoake, will air on December 30 on Tokyo MX and December 31 on BS11. Both will begin at 21:00.

Anime & Game Hybrid Disc

The anime special will also come bundled with the game on a Blu-ray hybrid disc.

PlayStation Network Card

A Tales of Zestiria-themed PlayStation Network Card was announced.

Rebuild of Evangelion Collaboration

Another Tales, another Evangelion costume collaboration.

Here's who we could make out:

Shinji Ikari (Sorey)
Mari Makinami Illustrious (Alisha)
Rei Ayanami (Edna)
Misato Katsuragi (Lailah)
Asuka Langley Sohryu (Rose)

7-Eleven Collaboration

7-Eleven pre-orders will include a special costume for Sorey, as well as an ability to recover 711 HP.

Nanja Town Collaboration

Tales of Zestiria is going to Nanja Town from January 1, 2015 to March 29.

Machi Asobi

Tales of Zestiria will have a stage event and play area at Machi Asobi, which runs from October 11 to 13.

Nationwide User Experience Tour

Bandai Namco has plans to take the game on a nationwide user experience tour to Japan's major cities.

Tales of 20th Anniversary Collection

Tales of Vesperia, Graces F, Xillia, and Xillia 2 are getting reduced price versions in Japan on October 9 as part of the Tales series' 20th anniversary. Each copy will include a product code to download a custom Tales of Zestiria PlayStation 3 theme.
Tales of Zestiria is due out for PlayStation 3 in Japan on January 22, and in North America and Europe by summer 2015.