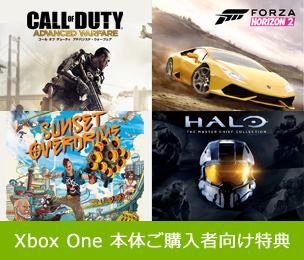 Microsoft has announced its Tokyo Game Show lineup.
On display at its booth includes:
Call of Duty: Advanced Warfare (Square Enix)
Dance Central: Spotlight (Microsoft)
Dead Rising 3 (Microsoft)
Dynasty Warriors 8: Empires (Koei Tecmo)
D4: Dark Dreams Don't Die (Microsoft)
The Evil Within (Bethesda Softworks)
Evolve (2K Games)
FIFA 15 (EA)
Forza Horizon 2 (Microsoft)
Forza Motorsport 5 (Microsoft)
Halo: The Master Chief Collection (Microsoft)
Happy Wars (Microsoft)
Kiler Instinct (Microsoft)
Kinect Sports Rivals (Microsoft)
Minecraft: Xbox One Edition (Mojang)
NBA 2K15 (2K Games)
Ori and the Blind Forest (Microsoft)
Psycho-Pass: Sentaku naki Koufuku (5pb.)
Ryse: Son of Rome (Microsoft)
Sunset Overdrive (Microsoft)
Titanfall (EA)
Sony announced its lineup earlier this morning.
Visit Microsoft's Tokyo Game Show website here.
The Tokyo Game Show runs from September 18 to 21.