Hyperdimension Neptunia Re;Birth 3: V Century announced for PS Vita
Hyperdimension Neptunia Victory PS Vita remake confirmed.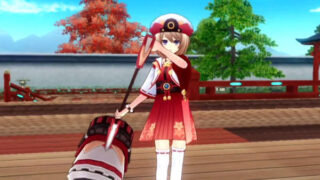 Following an earlier leak, Compile Heart officially announced Hyperdimension Neptunia Re;Birth 3: V Century for PS Vita during its "Neptunia Hour" Tokyo Game Show stage event.
As the title implies, the game is a remake of the third Hyperdimension Neptunia title Hyperdimension Neptunia Victory, which first launched on PlayStation 3 in 2012.
The game features the scenario of the original game with added scenes in the opening, as well as a new scenario available after clearing the game. The menus and user interface have been updated, the battle system is partly changed, and systems from Hyperdimension Neptunia Mk-II are being added. This includes the "Treasure Search" system, which will allow you obtain items by searching for hidden treasure boxes.
Watch a gameplay demo below.
https://www.youtube.com/watch?v=woy0xiSsjhs