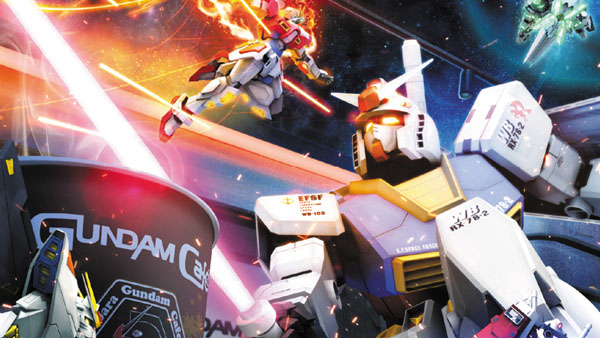 Gundam Breaker 2 will launch for PlayStation 3 and PS Vita in Japan on December 18, Bandai Namco announced at the Tokyo Game Show.
At retail, the game will cost 7,600 yen on PlayStation 3 and 6,640 yen on PS Vita. Via download, it costs 6,840 yen on PS3 and 5,980 yen on PS Vita. A combo pack including the PlayStation 3 retail version and PS Vita download version will be available for 11,800 yen.
First-print run copies of the game will include a download code for "HG Powered GM Cardigan," "HG Build Burning Gundam," and "HG Lightning Gundam" Mobile Suits from the Gundam Build Fighters Try TV anime.
View the game's box art at the gallery. Watch a new trailer below.
https://www.youtube.com/watch?v=FvguqFLWv9s