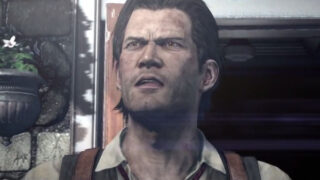 Bethesda Softworks has released the first in a series of three new trailers this week of The Evil Within, its upcoming survival horror game from Resident Evil creator Shinji Mikami and Tango Gameworks.
The game takes players into the twisted world of Detective Sebastian Castellanos as he unravels the details of the evil force terrorizing Crimson City.
Players will have limited access to weapons and ammunition, and should thus use them with caution. Opting to stay hidden and move in the shadows can prove beneficial when ammunition is low.
Describe as a "living nightmare of sinister creatures, unforgiving environments, and lethal traps," the game tasks players with turning obstacles into assets, avoiding injury themselves and using environmental setups against enemies.
Sebastian will also have access to a safe haven, known as "The Asylum," which will allow him to to upgrade his weapons, abilities, and other items.
The Evil Within is due out for PlayStation 4, Xbox One, PlayStation 3, Xbox 360, and PC on October 14 in North America and Europe.
Watch the trailer below.