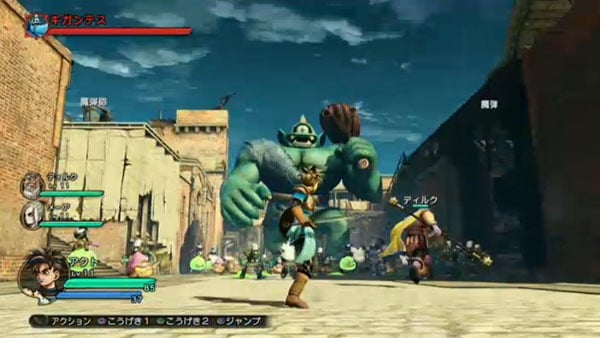 Dragon Quest series creator Yuji Horii stopped by the Sony Tokyo Game Show booth for a surprise Dragon Quest Heroes gameplay demo during today's live stream.
The demonstration saw Akuto, Meer, and Dirk take on a Gigantes cyclops. Or in layman's terms, a really big ogre. Unfortunately, Akuto doesn't make it out alive.
Watch the footage below.
https://www.youtube.com/watch?v=5J3Cu2alNsk