Danganronpa: Another Episode introduction trailer
PS Vita action game due out September 25 in Japan.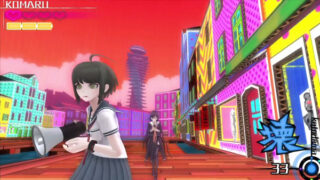 Spike Chunsoft has released a three-minute introduction trailer for Danganronpa: Another Episode ahead of its September 25 Japanese release.
Warning: Danganronpa 1 and 2 spoilers ahead.
In addition to the various actions of Komaru and Genocide Jill, the trailer also looks at the game's systems, 3D events, animations, and 2.5D cutscenes. You'll also meet new enemy characters in the "Warriors of Hope."
Watch the trailer below. View a few new images at the gallery.