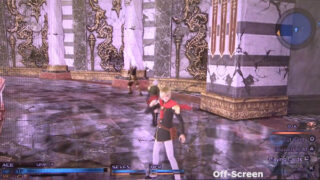 IGN Portugal has posted 25 minutes of off-screen gameplay from Final Fantasy Type-0 HD just ahead of this year's Tokyo Game Show.
This is the first ever footage we're seeing of the PlayStation 4 and Xbox One remaster. The game itself is shown running on PlayStation 4.
Like the game's release date announcement, we take it this was also posted before it was supposed to be. So watch it while you can.
Update: The video has been taken down. We're looking for a mirror, which may or may not exist, but in the meantime, enjoy these GIFs from Kotaku.
Update 2: It's back. Watch or download the video here. We're downloading it now and will have an embedded version shortly.
Update 3: Here's the embedded version.