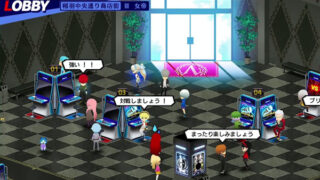 The latest trailer for Persona 4 Arena Ultimax introduces the game's new online lobby.
The upcoming fighting game sequel will let players select their favorite avatar to walk around with, and chat and battle with other players in an online lobby. There are a number of different lobbies based on different locations in the Persona world, each featuring a number of arcade machines where players can set up battles.
Watch the trailer below. Persona 4 Arena Ultimax is due out for PlayStation 3 and Xbox 360 on September 30 in North America.