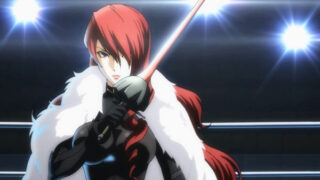 The latest Persona 4 Arena Ultimax character trailer introduces Mitsuru Kirijo.
The Shadow Operatives head and daughter of the Kirijo Group from Persona 3 returns after appearing in the original Persona 4 Arena.
Watch the trailer below. Persona 4 Arena Ultimax is due out for PlayStation 3 and Xbox 360 on September 30 in North America.