Original BioShock coming to iOS
Get the 'true triple-A FPS experience' on the go.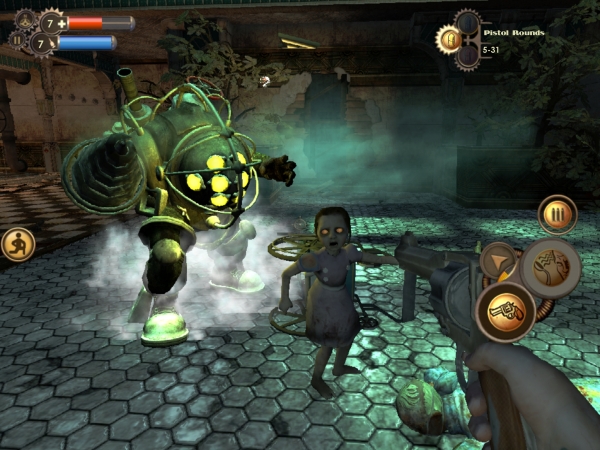 The original BioShock is coming to iOS, 2K Games announced.
Due out later this summer and compatible with iPhone 5, 5S, 5C, and iPad 4, Mini 2, and Air, the game will offer optimized touch controls and full Made for iPhone game controller support.
The game will be "premium priced" and promises the "true triple-A first-person shooter game experience" offered by the original release.
View the first screenshots at the gallery. See the first gameplay, featuring the game controller at work, via GameSpot below.
https://www.youtube.com/watch?v=3KxJl3GVd4U