New Dragon Quest Monsters in development
Title and platform not announced.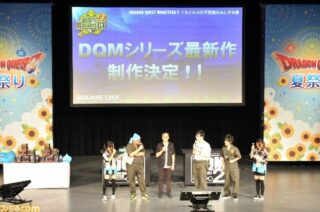 A new Dragon Quest Monsters is in development, Square Enix announced.
Series producer Taichi Inuzuka revealed the game's development during the "Dragon Quest Summer Festival" event in Shibuya on Saturday. Further details, including title and platform, were not announced.
The last two Dragon Quest Monsters game, which were 3D remakes of the original two, launched for 3DS.
Thanks, Famitsu.