New 3DS models announced for Japan
New model adds C-Stick, changeable cover plates.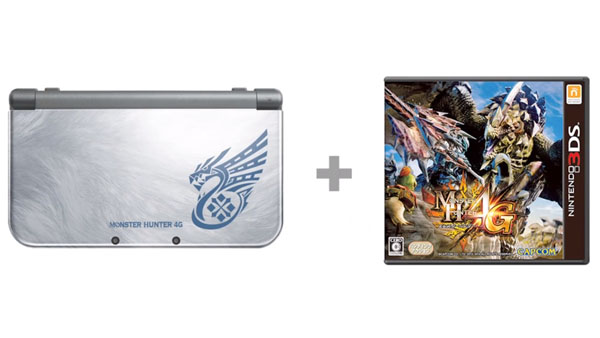 Nintendo has will launch two new 3DS models in Japan on October 11.
The "New Nintendo 3DS" and "New Nintendo 3DS XL" will launch at 16,000 yen and 18,800 yen, respectively. The former has a 3.88 inch upper screen and 3.33 inch lower screen, while the XL has a 4.88 inch upper screen and 4.18 inch lower screen.
The models' main new features are the C-Stick and ZL/ZR buttons. The C-Stick works as a second analog stick and will be supported in upcoming games such as Monster Hunter 4 Ultimate, Dragon Quest X Online, Final Fantasy Explorers, and Super Smash Bros. for Nintendo 3DS.
The system also features a new "Super-Stable 3D" function, which acts as 3D shake prevention, and NFC compatibility for Nintendo's upcoming Amiibo figures.
The non-XL version of New 3DS will support cover plates, providing users the freedom of customizing and personalizing the outer layer of their handheld.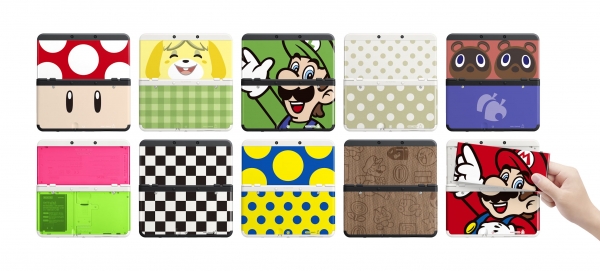 Beneath the surface, the New 3DS boasts an enhanced CPU, allowing the system to faster navigate menus and download software. Some software, such as the newly announced Xenoblade Chronicles port, will only be playable on New 3DS, with more titles to be announced in the future.
The New 3DS will launch in "White" and "Black" color variations, while the New 3DS XL will launch in "Metallic Blue" and "Metallic Black" color variations. A Monster Hunter 4 Ultimate-themed New 3DS XL "Special Pack" including the game will launch alongside the platform on October 11 for 25,600 yen. And in November, a Super Smash Bros. for Nintendo 3DS-themed New 3DS XL is also planned.
Visit the "New" models' official website here. Watch a trailer outlining its new features below. View 24 official glamour shots at the gallery.
https://www.youtube.com/watch?v=Jdy9Z_bDIC8