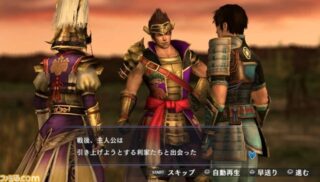 Famitsu has gone up with its online preview of Samurai Warriors: Chronicles 3, Koei Tecmo's newly announced PS Vita and 3DS sequel to its spin-off series.
The upcoming game will let players experience "If" scenarios of the Warring States period and introduce new actions and modes. Additionally, the "Hyper Attacks" and "Rage Attacks" introduced in Samurai Warriors 4, as well as over 50 military commanders from the game, will be included.
Samurai Warriors: Chronicles 3 is due out later this year in Japan.