Yokai Watch 2 had 814,000 pre-orders in Japan
Media Create expecting Japan's first 2014 million seller.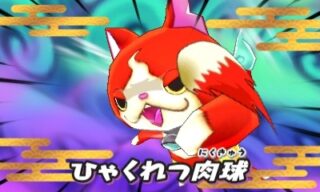 Pre-orders for Yokai Watch 2: Ganso and Honke in Japan were at 814,000 before the game's launch in Japan on Thursday, Media Create reports.
The Japan-based sales tracker predicts that the 3DS sequel will be the country's first million unit-selling title of 2014. It expects to see accelerated demand for 3DS hardware, as well.
We'll see how the game's pre-order numbers compare to sales in next week's sales chart, which are published every Wednesday shortly after 9 a.m. ET.
As for the west, the first Yokai Watch has yet to launch outside Japan, but Level-5 recently said it's considering international expansion.
Thanks, Hachima Kikou.