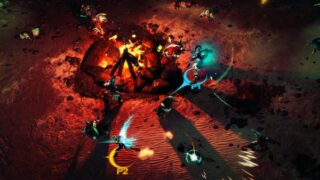 The latest trailer for Sacred 3 shows that while teamwork is important in the upcoming action RPG, so is competition.
Players will be able to fight alongside each other in co-op gameplay, but at the same time compete to prove who is Ancaria's greatest champion.
Watch the trailer below. View four new screenshots at the gallery. The game is due out for PlayStation 3, Xbox 360, and PC on August 5 in North America and August 1 in Europe.