NIS to announce next Disgaea game this fall
New Disgaea game one in the same with new PS4 title?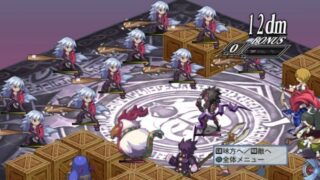 Nippon Ichi Software will announce the next game in the Disgaea series this fall, NIS president Sohei Niikawa said at Anime Expo.
During NIS America's February showcase, the company said it was working on a PlayStation 4 title that would be announced at the Tokyo Game Show in September—also the fall. Perhaps the next Disgaea and the new PlayStation 4 title are actually one in the same?
In related news, it was also said that sequels to The Witch and the Hundred Knight and Criminal Girls are also being considered.
Thanks, @miresukun.