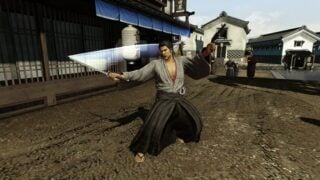 The next Yakuza game will be a PlayStation 4 and PlayStation 3 title, this week's Famitsu confirms.
Speaking with the magazine, series supervisor Toshihiro Nagoshi and producer Masayoshi Yokoyama said the game is not a spin-off, such as Yakuza: Ishin or Yakuza: Dead Souls. But whether it's a new numbered title has yet to be announced.
The pair also say bustling urban environments will be a thing, and that they hope to make a game that their target male audience can enjoy. They're currently holding auditions for men to portray some of the game's city dwellers.
A release date was not announced.
Thanks, Games Talk.