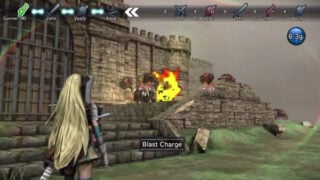 NIS America has released the second English trailer for Natural Doctrine, coming to PlayStation 4, PS3, and PS Vita on September 16 in North America and September 19 in Europe.
The strategy RPG follows a group of seasoned explorers and novices alike as they venture underground into dangerous caves to collect the coveted material known as "Pluton." But when you go down to these mines, you encounter a new type of evil lurking underground, and must strategically defeat these new foes and warn the kingdom of their existence.
Watch the trailer below.