The Last of Us Remastered video details Photo Mode
Coming day one via free Patch 1.01.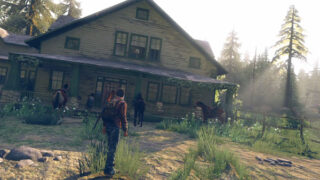 Sony Computer Entertainment has released a new video detailing The Last of Us Remastered's newly added Photo Mode.
The Photo Mode is similar to that of inFAMOUS: Second Son, where players can freeze the action in the game, adjust the camera, and add custom effects and frames before sharing them with the DualShock 4's share button. Players will have full camera, field of view, and depth of field control.
Photo Mode won't be in the game when it ships, but a free day one patch, Patch 1.01, will enable the feature.
See Photo Mode in action below. The Last of Us Remastered is due out for PlayStation 4 on July 29.