BioShock Vita would have been a Final Fantasy Tactics style RPG
"Wish I could do it myself," creative director says.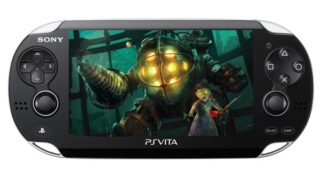 BioShock creative director Ken Levine has opened up on the once planned PS Vita entry in the series, which never began development.
"On the Vita game: 2K and Sony couldn't put a deal together when I last checked," Levine said. "They seemed way more optimistic about this back in 2011."
He added, "Wish I could do it myself, but lawyers and all that. I still love my Vita."
As for what he wanted to make, Levine said, "I was thinking a Final Fantasy Tactics style thing set in pre-fall Rapture."
He continued, "Something that would work well on the Vita and not be a compromise in any way. Also, as some know, I'm a turn based whore."
While BioShock may never come to PS Vita in its own exclusive form, there's always the possibility of playing a BioShock Infinite PlayStation 4 remaster via PS Vita remote play. At least, that's what Levine is hoping. But of course, it's "not [his] decision."
Thanks, IGN.